How do modern customers choose a real estate agent? The answer to that question will change the way you work forever. No more is this about competing with the competition; this is about designing an experience that creates customers. 
There are three types of customers:
1. Your existing customers. They love what you do; they are incredibly loyal, they wouldn't consider or choose anyone else. They are followers, sharers, connectors and referrers.
2. Your competitor's customers. They've chosen to use a competing agent, and they're seriously happy with their choice. They have a tonne of brand bias and wouldn't consider anyone else. They see value in what the competitor provides, to the exclusion of you.
3. Non-consumers. People who have not yet participated in a real estate transaction. They've already developed brand preferences and an opinion on who's best, based on brand awareness.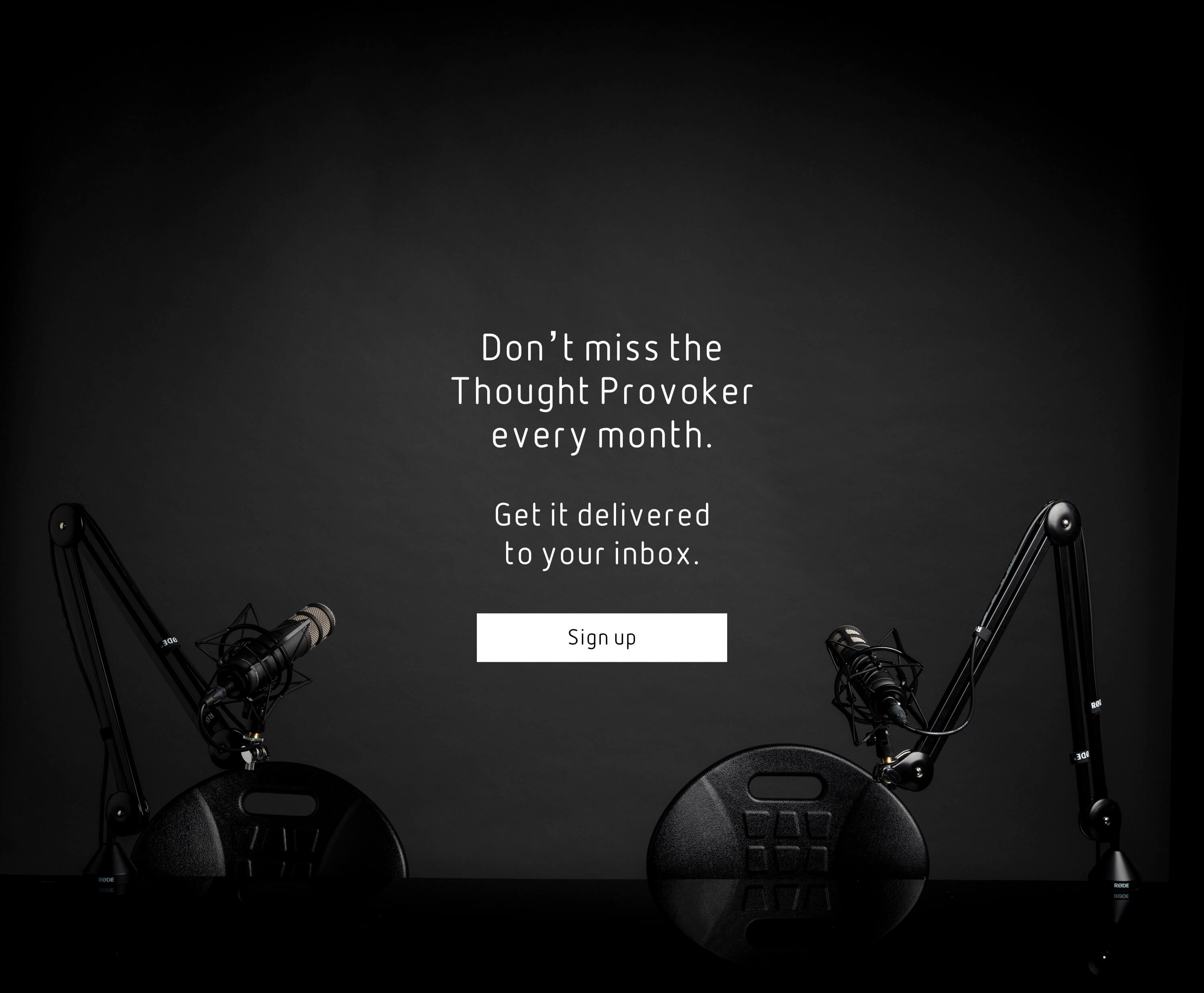 We guess how customers make decisions, but what if we could change that? It's time to create a powerful, insights-driven approach to building customer experiences that meet unidentified, unsatisfied and unmet needs, and here's how to do it.
To research how decisions are made, hold a customer research forum with the three customer types. Invite five customers from each segment, work through a series of questions from how they became aware of agents to the decision criteria they set before interviewing. That builds a strong playbook on why competitors customers didn't even rate you as an option, how non-consumers perceive your brand, and what makes you the logical choice for your existing customers.
Then shift. For the next five customers who select your agency, advise them you've hired a market research firm to research how consumers select real estate agents. Request 45 minutes of their time in exchange for a voucher of their choice at a local or online retailer.
During each customer interview, the researcher works through a series of questions:
How did you find out about your agent? (Digital, social, physical signage, office location, printed materials)
How did you meet them? (Digitally, physically, referred)
Do you follow them on social? (And if so, which social channels)
Have you enquired on any of their properties? (Digitally, over the phone, or physically at the office or property?)
Have you experienced their service at an open? (Them directly or an assisting agent?)
What expectations did you have before the meeting? (Did the agent send a pre-listing kit digitally or physically? Did they set the time expectations? Send a meeting request? And nominate the amount of time the meeting would take?)
Did the agent confirm the meeting prior? (With a phone call, reminder email or SMS?)
Did you receive any written materials or video content before the meeting? (And if so, was it useful? Did you review it? Do you prefer a digital or physical copy of the materials?)
How many agents did you interview? (And who? Why did you choose them?)
Had you already made your selection before they came out? (Was the selected agent already the chose agent? How close did the challenger agent come to securing the sale or lease of your property?)
Was there any one thing that was said that made the agent stand out? (And if so, what specifically was said?)
Anything the competitors said that got your attention? (And if so, what was it?)
How did you make your decision in selecting an agent? (Did you have any specific criteria? Any bias towards an agent?)
When it came to fee, did you negotiate? (Were you offered multiple fee options? If so, was it a fixed fee, performance fee or set dollar amount?).
Were you going to proceed regardless of the agent negotiated on their commission? (Had you already chosen? Did you have a fee in mind before the agent mentioned theirs? Was the fee higher or lower than you had anticipated?)
Anything the agent could do to make it easier / faster for you in your decision making? (Did they pressure you to move ahead at the meeting? Were they clear on the next steps? Did they make it easy for you?)
From the insights gained, you now have a powerful opportunity to re-design the customer experience in winning customers over to using you. This type of work is worth the perceived pain. Most agents are lazy; they'd never do it. They'd rather miss pitch for years and lose millions of dollars in fees.
Our blindspots are the things that are most likely to inflict the most damage to our business in the future. 
The role of the marketing research team is to be non-biased, to provide a neutral third party, where consumers can reveal their inner thoughts about their decision process. By placing distance between the marketing team and the agent at hand, you allow for a deeper line of questioning that reveals new truths. Once identified, these truths may be confronting, revealing, and the opposite of what agents think consumers go through when selecting an agent.
The secret is to stop guessing what makes you great. Once you receive the marketing research team's feedback, you can filter the information to identify any common elements. You can now use that to develop a pitch. Don't expect the customer will work out why they should use you. You know, have a powerful platform for your next client. "Mr & Mrs owner, I've researched with my last five clients why they decided to use me. They decided to use me because..", then insert the three most important reasons why clients have chosen you. It may be your cross-selling, digital approach, how you remove risk from the transaction, whatever it is, be specific, be clear and make it count.
Consumers select brands and agents because they do one thing better than anyone else. Modern consumers select brands, products and services due to one of 6 reasons:
Safety - The safe option, which was heightened at the start of COVID19 due to the health risk.
Performance - To maximise sale price or reduce days on the market, you buy a service for its ability to get it done and well.
Appearance - The perception of selecting a known entity, that their home is worth more, that they have selected a premium brand or no-name brand to represent them.
Convenience - Someone that can make the transaction smooth and effective.
Economy - Cheap for what they do, the ultimate point where price and value meet.
Reliability - Consistency of performance is crucial when a client sells after a poor experience with a competing agent.
You're either David or Goliath. It's a classic playbook for marketers - David - the small challenger brand that does specific items to overthrow Goliath. Or Goliath - the dominant brand - has everything going for it that can punish David in one feature and benefit. No matter which one you are, each has its advantages; David is nimble, Goliath has the resources. 
Develop reasons for people to use you.
Every brand has them; it's just the powerful brands know how to articulate them. They're called Unique Selling Propositions. They are specific items that consumers value, allowing them to justify paying more for you to be their agent. The goal of any pitch is to win. Coming second doesn't pay in real estate.
USP's usually relate specifically to things like:
Cross-selling - referring buyers from other campaigns.
Bring buyer with bigger budgets - referring buyers from more expensive markets to a new market where price and value meet.
Faster, easier, more convenient - the speed of the transaction is enhanced as you have an underbidder from another campaign.
Cost-saving - through the use of your off-market platform.
Digital approach - using hyper-modern marketing to present property, outweighing an outdated competition set.
How you reduce risk - during the campaign.
The secret is to link the specific feature with the perceived benefit. Consumers buy benefits, not features. 'Which means' lets you link the feature to the benefit.
USP's usually operate at three specific levels:
Brand - The entire brand-wide offering.
Office - Specific advantages of one location.
Individuals - An individual's specific advantage.
Below are some worked examples of USP's. We use the which means dialogue extensively to showcase how deep you can go in linking the features and benefits to ultimate outcomes for consumers.
Number of people
We have six agents in our office; on this campaign, four underbidders were introduced by those agents, which means we got access to buyers from different price levels, which means they found a new location where price and value met, which means you sold your home for more than a local buyer would have paid.
Number of customers served
We sold 500 homes last year, which means 500 buyers and 500 sellers completed a real estate transaction with us, which means 1000 consumers saw value in what we do, which means we're a safe option.
Number of properties under management
We have over 1000 properties under management, which means we have access to over 1000 high net wealth individuals who own more than one property, which means they may wish to downsize into a home like yours or grow their portfolio which means we get you access to people who've got more cash which means a faster sale and a higher sale price.
Market share
We represent 20% of all sellers above $1m in our chosen markets, which means we meet more buyers more often, which means we don't have to rely on the marketing working, which means you get more exposure with us for less, which means you save money and maximise your buying audience.
Markets served, high to low
We work in lots of different markets, including markets that are more expensive than yours, which means we meet buyers who start in the better-known suburbs then fall back to locations where price meets values which means we bring buyers with bigger budgets to come and purchase your home which means you get an out of area buyer who pays more than a local buyer.
Demographic shifts and market share in those areas
We know consumers start our in location a, move to location b, then to location c. We are working with buyers and sellers in each location, so chances are we already know the buyer who will buy yours as they are a seller in another location, which means we know exactly how much they can spend.
Ratings and reviews
More consumers rate and review our services, which means we're a safe option used by people just like you.
Off-market
We have an incredible off-market platform which means we can introduce a buyer to buy your home before it goes to market, which means we get access to more urgent buyers from previous campaigns, which means we can reduce your costs and maximise your sale price.
We get digital
Most agencies are stuck in the past; they think social, we think digital. Consumers spend 8 hours a day on a digital device; we know the importance of email, of tracing consumers digital intent, so we know who's next, which means we won't sell too early when we know there are other interested parties in the digital world that haven't yet shown their intent in the real world.
Whatever you do, don't expect the customer to work it out; show them. Create a powerful brand story that connects to your customers' hopes, dreams, and aspirations. This is not about being number one; this about selling the reasons why you, backed up by consumer research, so consumers will pay more to use you with pleasure.
The future is what you make it, and your time has come to design a customer experience that delivers real tangible differences.
Stop jumping at shadows, following your competitors and setting out on quests that consumers don't care about. It's time for a bold new paradigm, a customer-obsessed one. Start with the customer, develop your tools and get seriously good at what you do.